If you are seeking a weed wax extraction machine, then look no further than Cedarstone Industry. Weed wax and other cannabis products are becoming more and more common. Several states in the U.S. have begun decriminalizing marijuana, which opens up opportunities for a new industry. Cedarstone Industry saw the potential this industry could have and acted quickly.
Since 1992, Cedarstone Industry has dedicated its work to creating food processing equipment, storage vessels, CO2 extraction systems, and so much more. Now THC and CBD oil extraction machines are our next step. With more than 50 satisfied partners, Cedarstone Industry strives to work closely with clients.
Customer service is one of the most important aspects of our business. When clients contact us, we offer a custom experience because not every client is from the same industry. The cannabis industry has different needs than what the commercial food and beverage industry needs. With that said, clients can feel reassured that we will provide the best product and experience.
Of course, Cedarstone Industry does more than just manufacture the machines in these industries. We also install and maintain them, so we work with partners at every step of the way. In addition to our expertise and customer service, we are ASME certified. So, clients can be assured we are meeting the public safety quality regulations.
The Growth of Weed Wax
Weed wax or cannabis wax is a growing product in the marijuana community due to its extremely high potency. The potency comes from the high levels of concentrated oils that originate from the cannabis plant. Wax can appear smooth and soft like butter or firmer with a crumbly texture like a honeycomb. Cannabis wax is capable of containing 90 percent THC, which is a significant amount compared to other products.
There are many ways to extract wax from cannabis, but they are not simple. Each process is different from the last and varies on the equipment being used. A popular choice is known as a rosin press. The process this machine uses is through heat, pressure, and time. They have grown in popularity due to not needing solvent. However, solvent-based extractions provide more bang for your buck when it comes to providing the consumer with a high-quality product.
Cannabis extraction is no easy task, as we have said already. Each step requires its own set of instructions and capable equipment. Fortunately, clients can find all the equipment they at Cedarstone Industry. Each machine we develop is created from stainless steel to ensure quality and durability. In addition, it offers an even better final product.
The Major Steps of Extraction
There are eight major steps in cannabis extraction. Cedarstone Industry is happy to offer the right equipment for each step in the process. Below, clients can analyze all eight steps in the process.
Extraction
The first step is placing the biomass or plant material into the extraction vessel. In order to remove soluble components, the extraction requires a solvent such as ethanol or CO2. The following steps are filtration and separation.
Centrifuge Extractor
The next step is to recover the solvent from the dry biomass. A centrifuge will help achieve such a goal. Place the biomass inside of the rotor and fill it with chilled ethanol. Then, the rotor barrel needs agitating in order to extract. It will then spin at high speeds the obtain the compound and ethanol.
Winterization
Winterization includes the separation of lipids from the solution. This process is normally done by placing beakers in a freezer, but it can also work with a filter reactor. More importantly, this step may be skipped if the initial extraction step was performed with a pre-chilled solvent of at least -50 degrees C.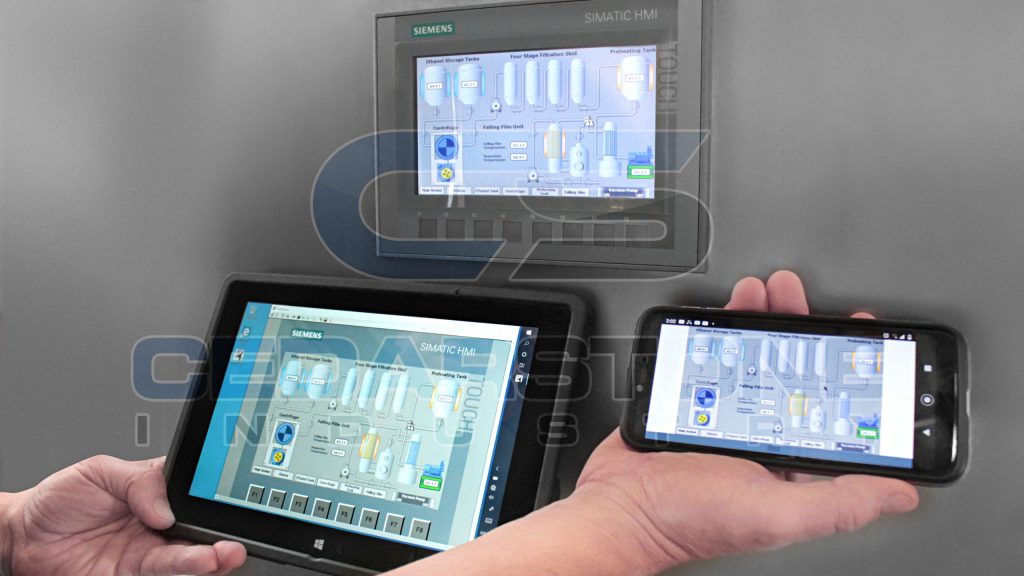 Solvent Recovery
Solvent recovery's goal is to separate the cannabinoids from the solvent. A vacuum-assisted evaporation process will help with such a task.
Decarboxylation
During this process, THC and CBD substances are enriched. Non-psychoactive plant matter may be converted through heat exposure. The heat exposure facilitates a chemical realignment that expels carbon dioxide and subsequently transforms THCA to THC and CBDA to CBD.
Distillation
Simply put, distillation separates cannabinoids from impurities. This step also uses vacuum-assisted evaporation. While under a vacuum, the process can occur at lower temperatures. Subsequently, the boiling point is also lower.
Crystallization Reactor
Crystallization is a special process that helps achieve a higher purity level in CBD. There is no complex equipment needed for this step, so it is easy to achieve. Simply dissolve the clear CBD oil into the heptane and pentane. Let it cool slowly in order to grow crystals.
Chromatography
Finally, the last major step isolates and purifies cannabinoids, which separates THC from CBD.
Cedarstone Industry's Turnkey System
Cedarstone Industry's turnkey extraction system offers the machines clients the need to create a high-quality product. From manufacturing to installation and maintenance, Cedarstone Industry is the perfect choice when it comes to a weed wax extraction machine.
Our CEX Series Extraction System includes the following:
Pre-Chilled Ethanol Tanks Module
Centrifugal Extraction Module
Filtration Skid  Module
Ethanol Recovery Module
Vacuum Skid
NEMA 4X Stainless UL Listed Control
Explosive Proof Intrinsically Safe, ATEX/SGS Certified Control Tablet
UL Listed Pumps and Integrated Piping
For those interested in what the control panel has to offer, you can see the specifications below.
Windows OS driven system
Real-time Wi-Fi connectivity to control panel located within the safe room
10.1″ WUXGA Display, 1920 x 1200 resolution
Up to 12 hours of battery life
3. 5 hours of dock charging time
128 GB of storage
4 GB of RAM
The Wax Extraction Machine Company
Cedarstone Industry does more than just a develop cannabis wax extraction machine. We work with more than 50 partners, including Blue Bell Creamery, Coca-Cola, and Heineken. If you are interested in the turnkey solutions we have to offer, then give us a call at (281) 397-3700.
Clients may also get in touch with us by using the form on our contact us page. Cedarstone Industry is a leader in industrial stainless steel equipment manufacturing. Again, we do more than just manufacture. Clients can expect our help at every step of the process. So, choose us when you are looking for a wax extraction machine.