Canning, Capping, and Bottling Equipment
We engage in a variety of bottling and canning line for beverage, beer, condiment packaging production. More than 500 lines of beer and beverage production internationally. High-quality filling production lines have been used by many well-known customers such as Budweiser, Heineken, Yanjing, Tsingtao, Carlsberg, and many others.
Bottle (can) / Filling / Capping / Sealing all-in-one machine
This machine is designed for craft beer, carbonated beverage, and other small production. This specially designed bottle-filling-sealing-capping all in one combination machine, is equipped with electronic valve filling, servo roll sealing and other advanced packaging technology. High manufacturing accuracy, accurate filling level, small fluid loss. With a small modification, it is also suitable for filling of cans, filling of glass bottles and crown caps. Depending on requirement, it can also be upgraded to a glass bottle pull ring cap. This machine sets the standard for bottling, capping, and canning equipment.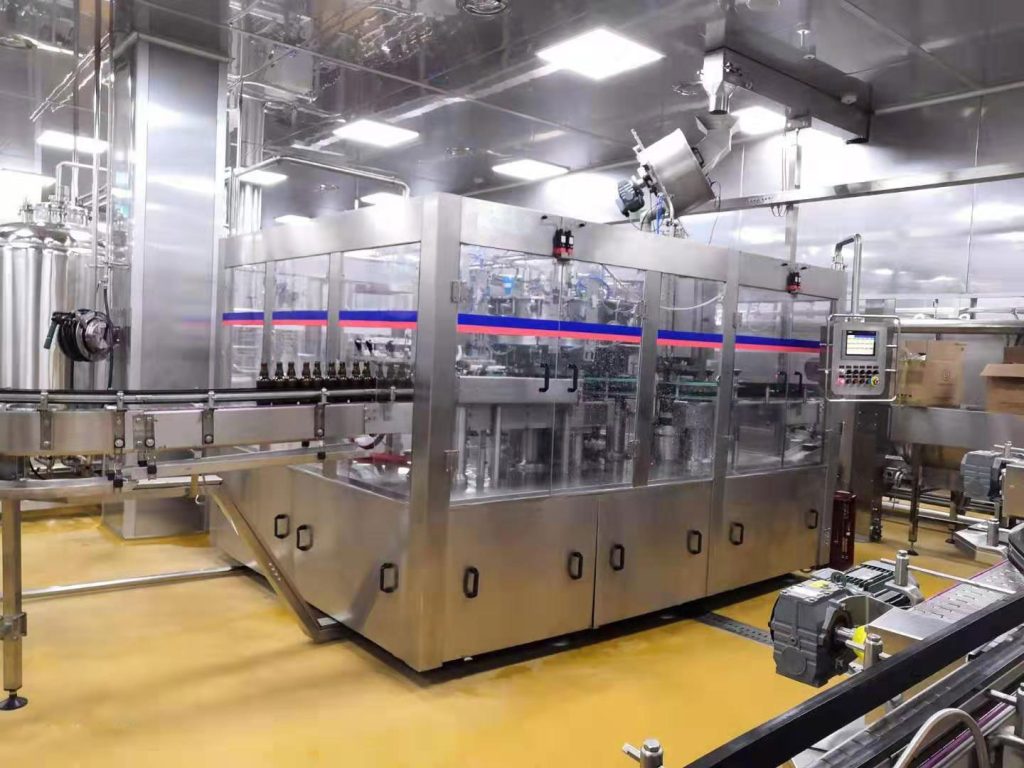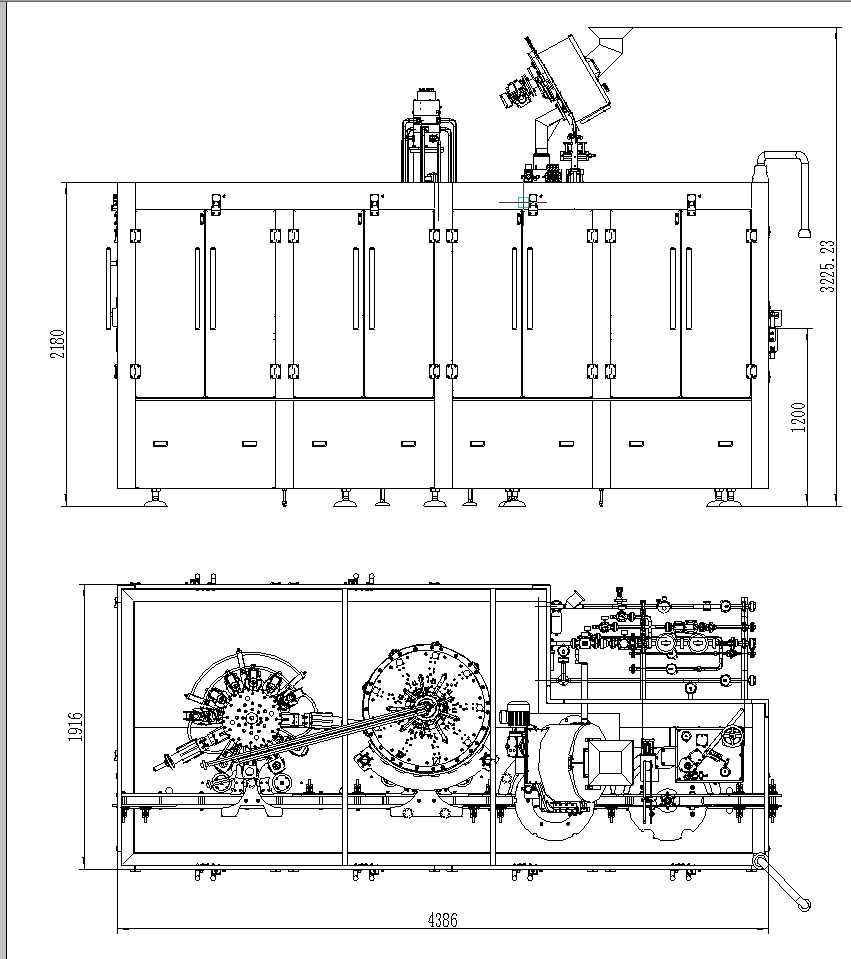 Bottle Cleaning System
Upside-down, mechanical valve clean bottle.
The flushing and draining time are adjustable, to facilitate the draining time requirement for different products.
Parts can be changed quickly. After small conversion, this system can be used to clean and drain cans and bottle.
Filling system
Electronic filling
After small conversion, applicable to filling of cans, and glass bottles
Filling parameters are adjustable online, according to the properties of the material. The filling time can be adjusted. (the filling amount fluctuation is less than 2 ml to have top empty, with foam reduction device
Stored filling parameters for different bottle-type
Filling height electric lift, to meet the requirements of different bottle types, can types
Bottle seal compatible with 200-209 can type, only need to replace the bottle guard
Fully automatic input and CIP
Canning system
Servo roll seal design, no mechanical cam, avoid cam wear caused by the change in the seal ingress effect
Adjustable parameters such as the number of coils
Compatible with 200-209 can type and can lid
Hygiene Construction
All parts in contact with the beverage are made of 316 stainless steel
All liquid and gas pipes are internally and externally sanitary polished
All wet seals in contact with beverages are made of butyl or silicone food grade rubber, fully in line with hygiene requirements, and suitable for 2.5% caustic @ 85 degrees Celsius CIP requirements.
Fully enclosed double-layer table board. The base of the table plate use high-strength thickened alloy manganese steel plate, with reinforced treatment to ensure the rigidness, strength, and stability of filling cylinder transmission. Table plate layer are made of top quality 304 stainless steel, to withstand a variety of cleaning liquid without corrosion. The entire machine are cut by laser cutting molding with very few table welds. No dead ends, easy to rinse.
304 stainless steel cover and explosion-proof glass
304 stainless steel shell electric enclosure
Cedarstone takes canning, capping, and bottling equipment seriously. Our products feature top-tier materials for industrial use. Shop our selection today and contact us if you have any questions.
Also check our stainless steel brewing systems.